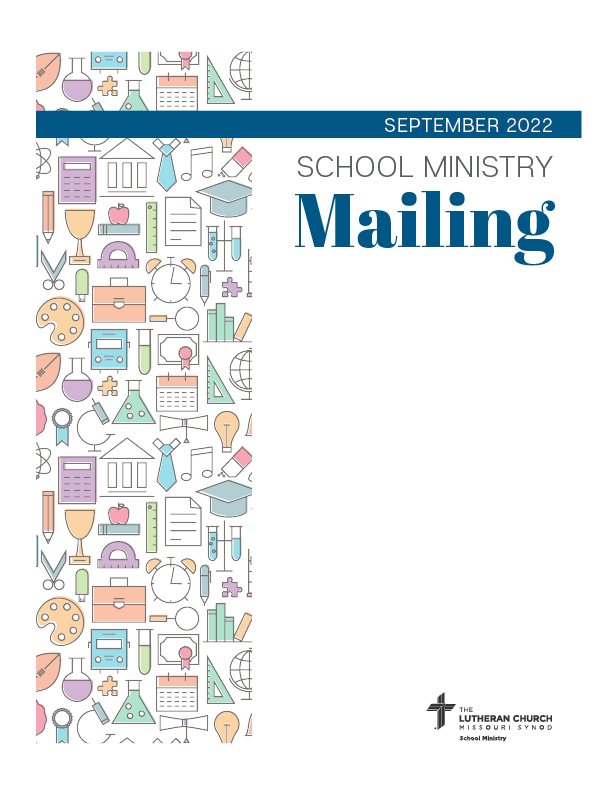 LCMS School Ministry Mailing
September 2022
---
The September 2022 edition of the LCMS School Ministry Mailing is available for use and distribution! Articles this month include the following:
Alight – "Making Disciples for Life: The Legacy of Lutheran Schools"
Community and Enrollment – "Overview of the Year's Articles and Staff Community"
Early Childhood Devotions – "God Chooses Us!"
Family Matters – "There's No Place Like Home"
Fearfully and Wonderfully Made – "Kids Do Well if They Can"
Parent Pages – "God's Brain Design for Making Disciples for Life"
Professionally Speaking – "Want to Make Disciples? Go with Subtle Sincerity"
Rattles & Prattles – "God Chooses Little Children"
School Shepherd – "School Shepherd and DISCIPLE"
Time Out for Directors – "When I Grow Up…"
Download the September 2022 Mailing Today!