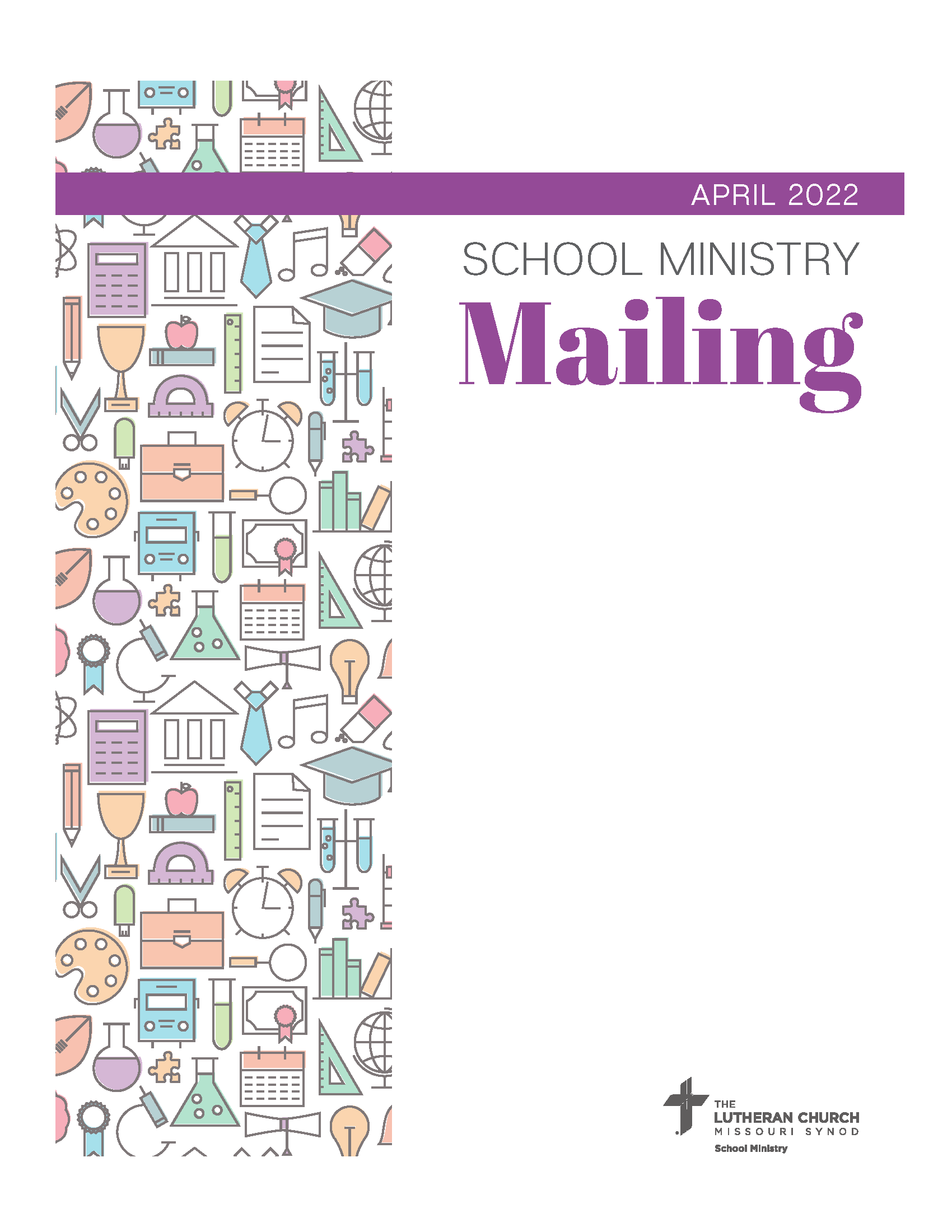 LCMS School Ministry Mailing April 2022
---
The April 2022 edition of the LCMS School Ministry Mailing is available for use and distribution! Articles this month include the following:
Alight – "A Message of Hope"
Community and Enrollment – "Staff Community and Enrollment"
Computer File – "Creating Robots and Drones"
Early Childhood Devotions – "Jesus' Love for All"
Family Matters – "In All Things Persevere"
Fearfully and Wonderfully Made – "Effective MTSS/RTI Practices for Unfinished Learning"
Parent Pages – "Be Mindful of the Ads Your Children See"
Professionally Speaking – "Funding the Mission in All Things"
Rattles & Prattles – "Jesus Suffered, Died and Came Alive Again for ALL People"
School Shepherd – "All Things Joyfully Considered"
Time Out for Directors – "Oops… I Made A Mistake! Now What?"
Download the April 2022 Mailing Today!