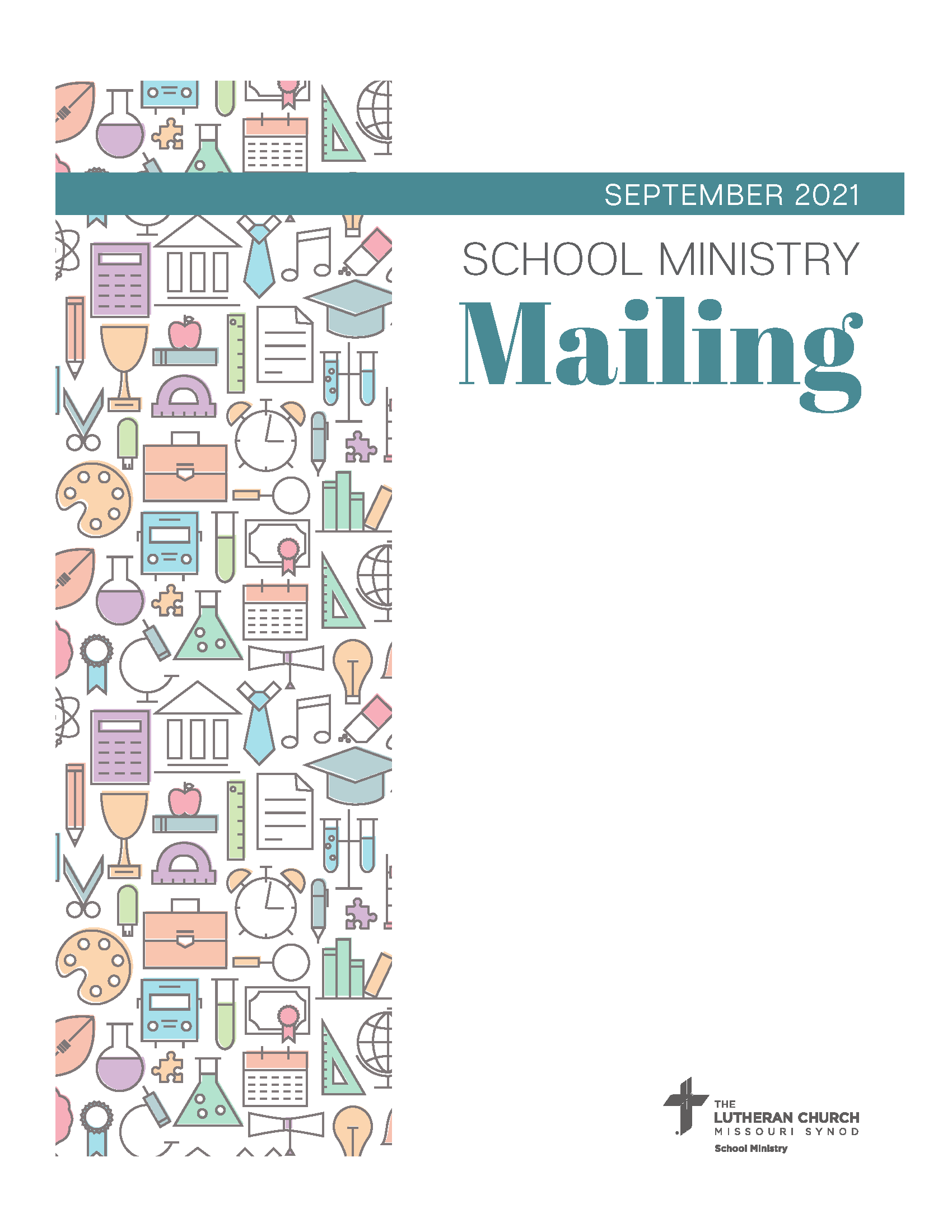 LCMS School Ministry Mailing
September 2021
---
The September 2021 edition of the LCMS School Ministry Mailing is available for use and distribution! Articles this month include the following:
Alight – "In All Things Christ Is with Us!"
Community and Enrollment (NEW for 2021!) – Enrollment – More than Numbers"
Computer File – "Creating a Reason"
Early Childhood Devotions – "God Created All Things"
Family Matters – "Having All Things in Order"
Fearfully and Wonderfully Made – "Learning Opportunities: The New Learning Loss"
Parent Pages – "Hang Up Your Superhero Cape"
Professionally Speaking – "A Fresh Opportunity to Share Jesus in All Things"
Rattles & Prattles – "God Created ALL Things"
School Shepherd – "All Things Considered in Jesus: The Main Thing"
Time Out for Directors – "Yes! I'm All In!"
Download the September 2021 Mailing Today!