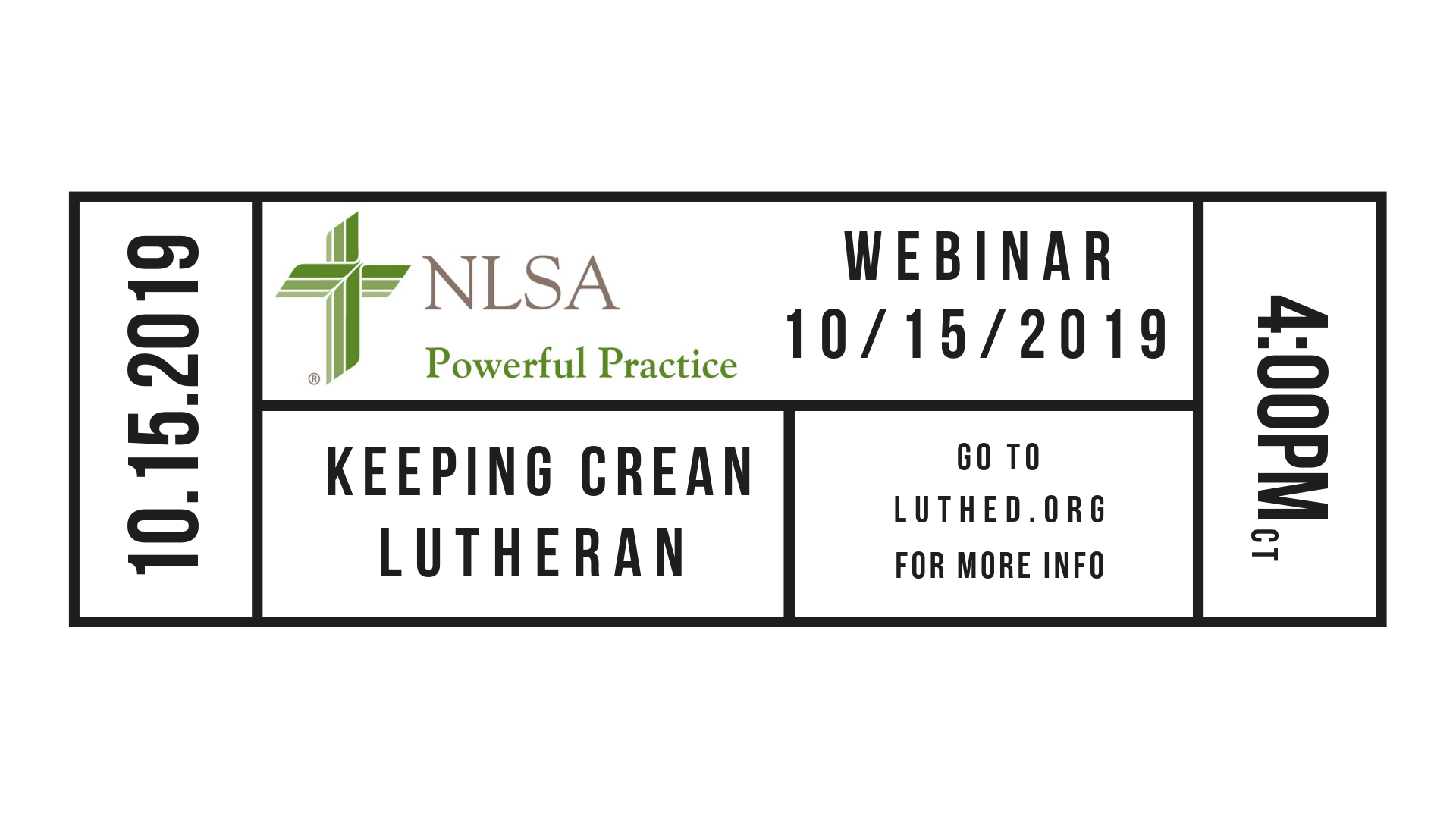 NLSA Powerful Practice Webinar – Crean Lutheran High School
---
Your NLSA team is excited to announce the first of the 2019-2020 school year's NLSA Powerful Practice Webinars which will be held on Tuesday, October 15, 2019 at 4:00 p.m. CT.  This webinar will be led by staff members from Crean Lutheran High School in Irvine, California.
Topic: "Keeping Crean Lutheran"
An intentional effort to work with faculty who are not Lutheran to educate them on the Lutheran faith, "Keeping Crean Lutheran" takes place during faculty Bible studies, is led by Theology faculty, and gives an introduction to Lutheran doctrine.
Advance registration to these webinars is not required and there is no cost to attend. To participate, simply log-in to the link and enter the conference room: https://cuwaa.zoom.us/j/2622432009
Attendance is limited to the first 100 guests who log-in to the event. All live NLSA Powerful Practice webinars are held at 4:00pm CT and are later archived for on-demand viewing via LuthEd.org and the LCMS School Ministry YouTube NLSA Powerful Practice Webinars playlist. #LuthEd #NLSA
---
Log in to the Webinar @ 4:00pm on 10/15/2019