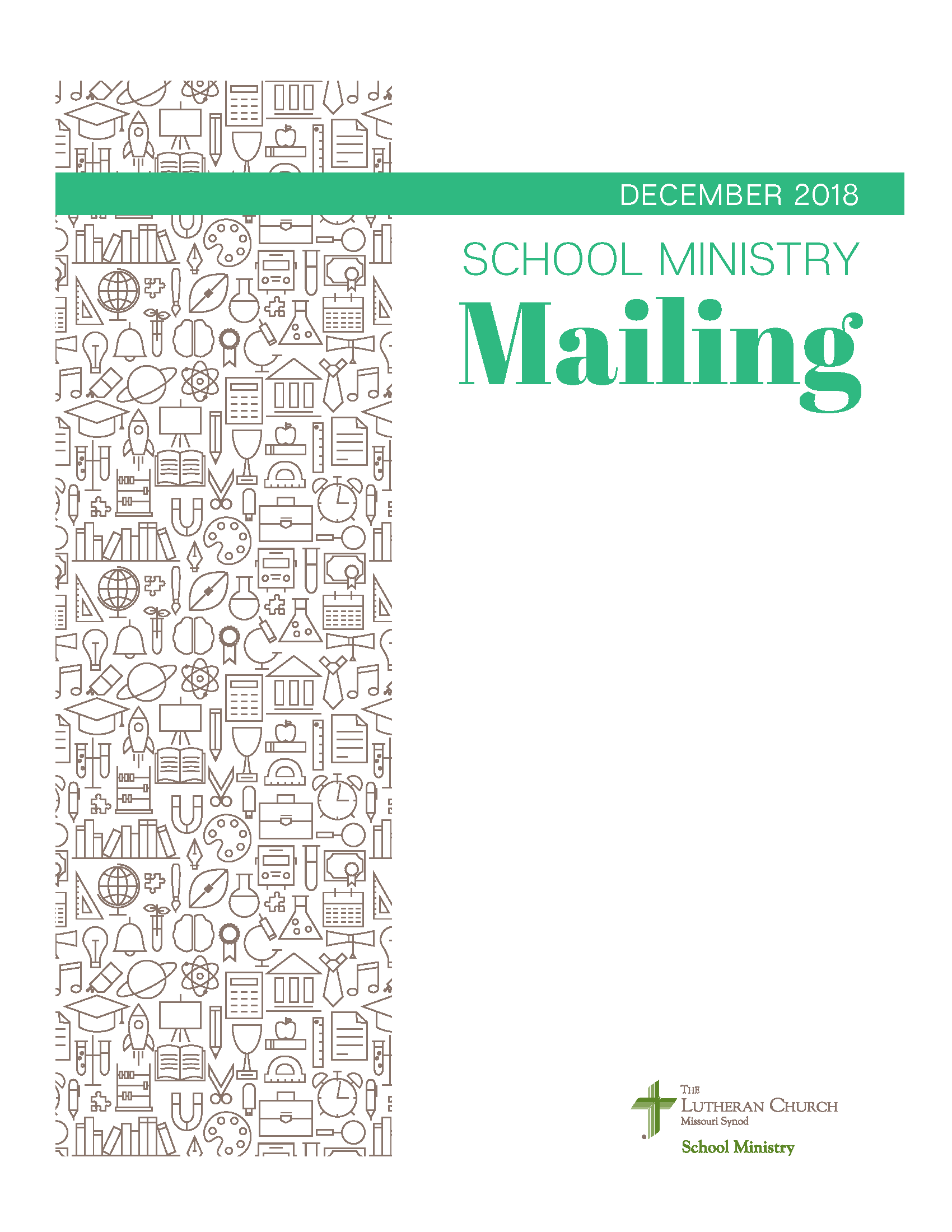 LCMS School Ministry Mailing
December 2018
The December 2018 edition of the LCMS School Ministry Mailing is available for use and distribution! Articles this month include the following:
Alight – "Merry Christmas"
Computer File – "The Maker Movement – Part 1, More Questions than Answers"
Early Childhood Devotions – "REAL. PRESENT. GOD. The Promise of the Birth of Jesus"
Family Matters – "REAL. PRESENT. GOD. God With Us"
Fearfully and Wonderfully Made – "Students with Attention Difficulties, Part 1"
Growing in Governing – "Confidently Leading"
Insights and Ideas – "Anniversary Issue from December 1979"
Parent Pages – "The Testing Dilemma"
Professionally Speaking – "Faithfulness Supported in Embracing History"
School Shepherd – "REAL. PRESENT. GOD. The School Shepherd: Real and Present in Celebration"
Time Out for Directors – "Christmas – The Best Adventure – Always!"
Download the December 2018 Mailing Today!