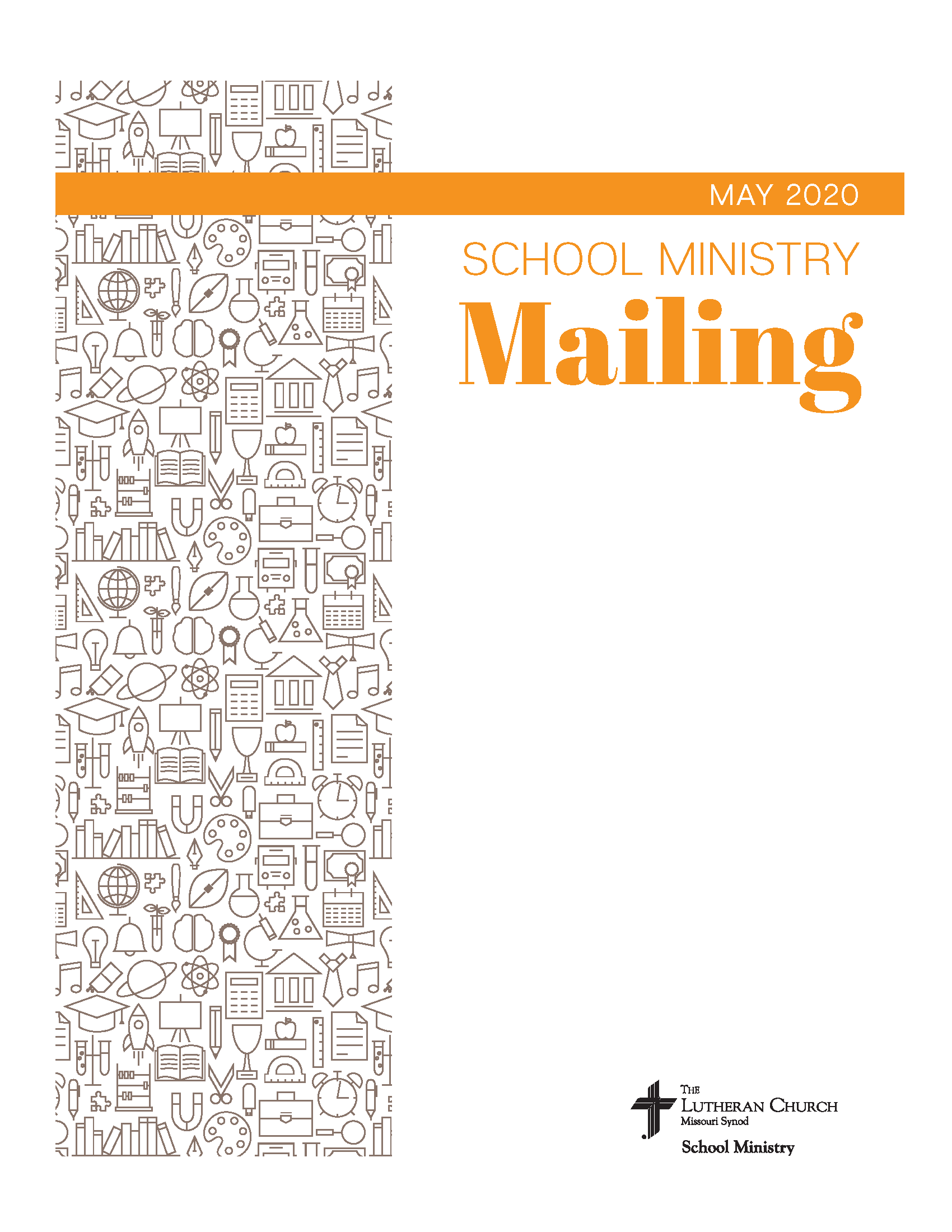 LCMS School Ministry Mailing
May 2020
---
The May 2020 edition of the LCMS School Ministry Mailing is available for use and distribution! Articles this month include the following:
Alight – "We Miss You!"
Computer File – "What  is Next in Technology: The 'Learning Model' and Technology"
Early Childhood Devotions – "Ascension (Joyfully Sharing the Good News)"
Family Matters – "JOY:FULLY LUTHERAN: Joy as We Celebrate Summer"
Fearfully and Wonderfully Made – "Special Education Throughout the School Year: May"
Parent Pages – "Use the Summer to Prepare for School-Not What You Might Think"
Professionally Speaking – "Joy:fully Lutheran"
Rattles & Prattles – "Rejoice always…"
School Shepherd – "THEME: JOY:FULLY LUTHERAN Art:Fully"
Time Out for Directors – "Really, There Is a Reason to Celebrate!"
Please note that this will be the last School Ministry Mailing until September 2020. Enjoy the Summer and Stay Safe!
Download the May 2020 Mailing Today!